La semana pasada se celebró en Madrid la primera edición de OMWeek, un evento que consta de cinco jornadas temáticas sobre el marketing on-line: Mobile, Search, Performance, eCommerce y Social Media. ACoPuO pudo asistir a esta última el viernes 8 de noviembre.
Las ponencias de la mañana, presentadas por el blogger Juan Merodio, fueron impartidas por: Brian Bailard, vicepresidente de Cuentas Estratégicas Mundiales de Hootsuite; Fernando Boza, Head of Multi-Channel de Banco Santander; Daniel Zafra, Social Media Director T2O media; Pepe López de Ayala, Managing Director de Twitter; Pablo Alzugaray, CEO de Shackleton; Juan Sevillano, Director General de rocketfuel; José María Baños, Founding Partner de LETSLAW; y Carles Bonfill, Cofundador y CEO de Easypromos.
Por la tarde, los conferenciantes fueron: Julius Van de Laar, Political Strategist & Campaign Consultant; Lars Silber Bauer, Global Director of Social Media de Lego; Carlos Victor Costa, Diretor CVCOMunicar de ICEMD; Javier López Valcárcel, European Digital Specialist de Kellogg´s.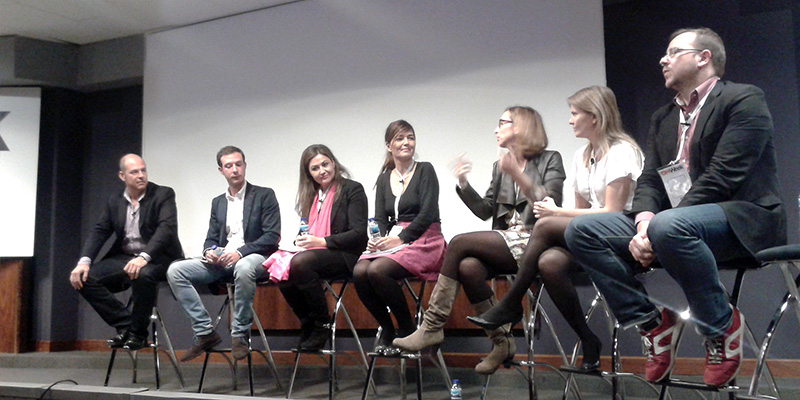 Después de las ponencias,  Javier Piedrahita, director fundador de MarketingDirecto.com moderó una mesa redonda sobre el Social Brand Management. En ella participó:  el blogger Juan Merodio; Juan Domínguez, Fundador y CEO de ADTZ; Gema Minayo, Social Media & Customer Service Manager en Womenalia.com; Beatriz Pérez, Marketing Manager en Eltiempo.es; Cristina Singla, Co-founder and CEO en Netsense; Karen Biain, directora Departamento de Diseño de Publicidad y Marketing en Unidad Editorial; y Cristóbal Fernández, director de Comunicación en Tuenti.
MarketingDirecto.com publicó un artículo sobre este debate que puso punto y final a la primera edición de la OMWeek Madrid. Para aquellos que no pudieron asistir a la edición madrileña, tienen una segunda oportunidad del 25 al 29 de noviembre en OMWeek Barcelona.